Tree-Plenish.
Striving for Sustainability at Houghton Lake Community Education
---
May 5, 2023
Michigan
Order a sapling by April 5, 2023 to help offset Houghton Lake Community Education's energy consumption
A Message from Our Team
---
Our school, Houghton Lake Community Education, serves at-risk students who have numerous barriers and personal obstacles in their path of graduation. We have students working online, on the premises, and at home, towards their diploma. We also have a GED program that students attend to attain their HSE/GED certificate.
Our Goal
---
120
tons of carbon replaced
How to Participate
---
Order a Sapling
Order a sapling to be picked up on May 5, 2023.
Order a Sapling
Support
Share this event around your community or donate to Tree-Plenish to help future events.
Donate to Tree-Plenish
Sapling Information
Saplings will come as bareroot saplings. This means they are dormant until they are planted and typically bloom 4-6 weeks after being planted. Here is an example of what bareroot saplings look like.
For more information about the saplings and for resources about how to plant and care for them, visit the Tree-Plenish Resource page.
Resource Page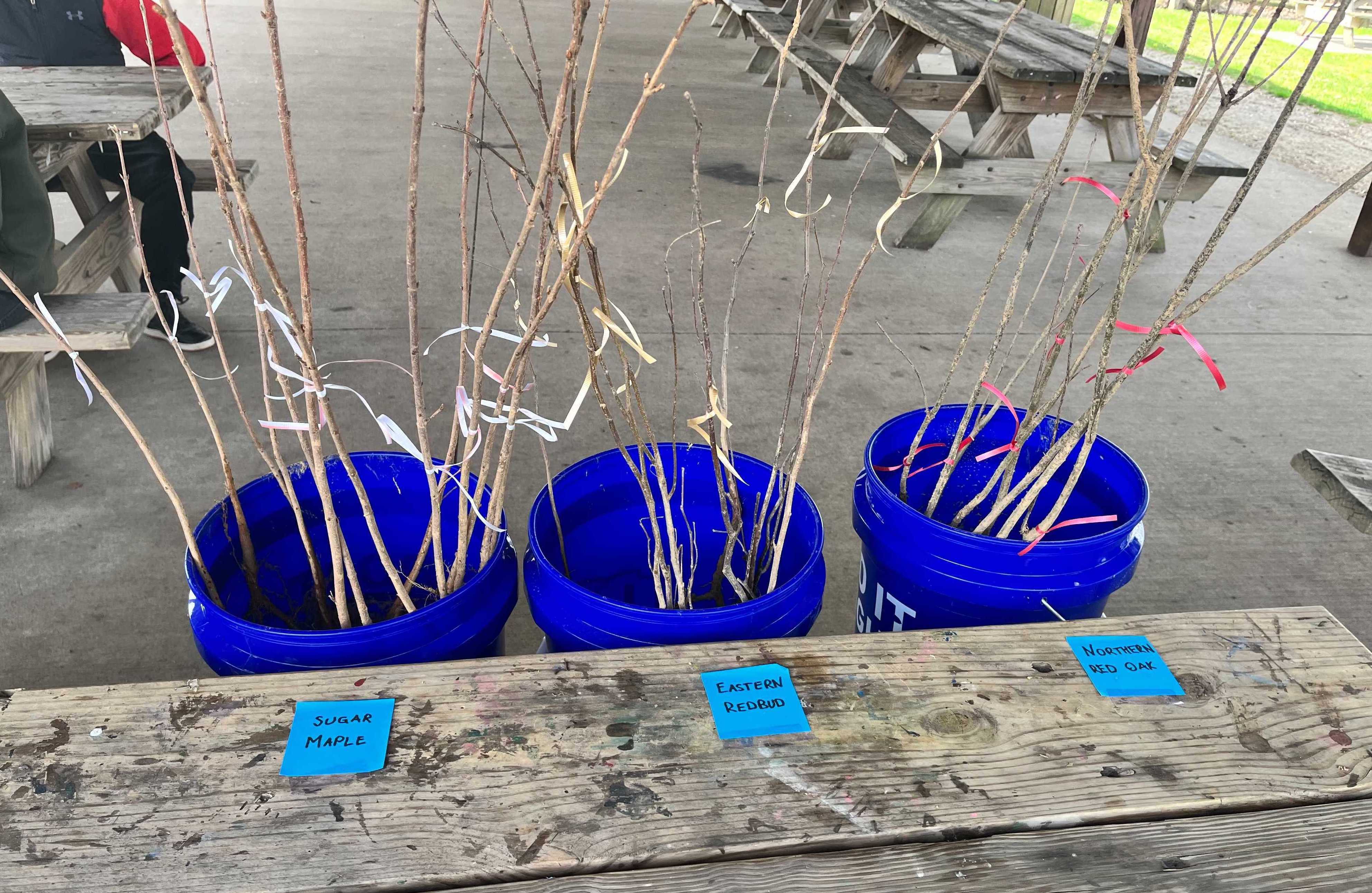 Note: actual size of sapling varies by species and is listed on the order form
Meet The Team
Contact us with any questions!
Dana Edwards
Math/Science/GED Teacher I have been teaching high school since 1994. In my down time,I enjoy growing vegetables, berries, flowers and trees. I also enjoy cooking, tinkering with home improvements, and spending time with my grandchildren. I am currently living in Roscommon with my husband.
Jeremy Ryan
Hi! My name is Jeremy Ryan. I am a mentor at Houghton Lake Community ED. I have lived in Houghton Lake for 30+ years. I have two awesome kiddos and a beautiful wife. Some of my favorite Hobby's are hunting, running Cornhole tournaments and spending time with my family.
Work With Tree-Plenish
Fill out this interest form if you are interested in hosting an event at your school next year
Host an Event
Support Tree-Plenish
Help Tree-Plenish build sustainable communities across the country
Donate